VIRGINIA OFFERS A DISTINCT TYPE OF LUXURY
Linking five-star resorts, spas and golf courses with beautiful, scenic byways. A Virginia luxury vacation gives you time to sip and to savor fine wines and award-winning cuisine. Come tour Virginia and realize the true meaning of luxury.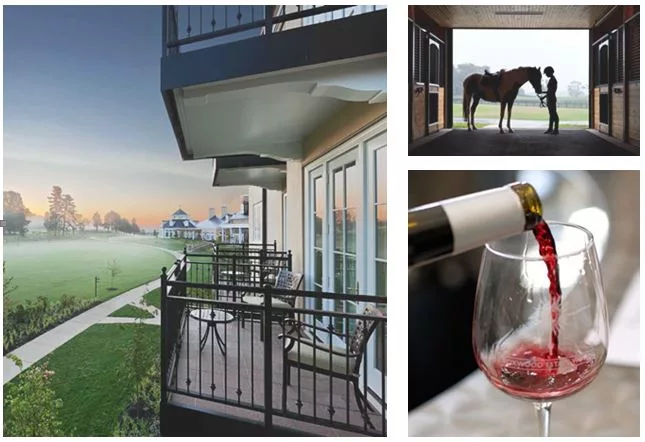 Loudoun County is known as DC's Wine Country. Rolling green hills, where horses roam, and little winding roads take you far away from the day's troubles. Salamander Resort and Spa sits surrounded by beautiful countryside, wrappedin serenity. Take a tour of the numerous local wineries, serving award-winningvintages. Visit the spa for a soothing massage followed by a soak in the elegant infinity-edged pool.Tempt your taste buds with a culinary trip through the Virginia Piedmont with the chef's curated tasting menu. Then end your night relaxing by the outdoor fire pits as fireflies dance through the air.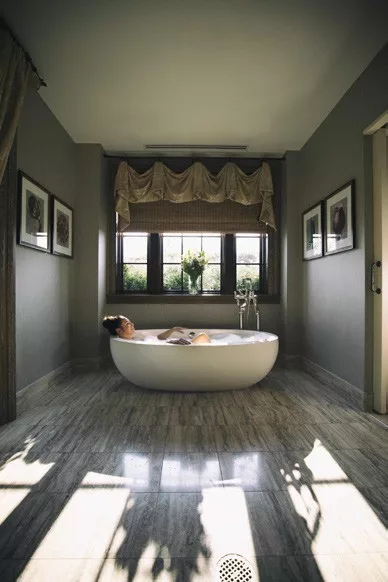 Start your day with a brisk morning ride, part of Salamander's equestrian program. Move on to acooking class in the special demonstration kitchen or grab your clubs and enjoy exclusivegolf privileges at nearby Creighton Farms. Take a wine and painting class, or with nature as yourclassroom, experience the thrill of partneringwith a raptor in an Ultimate Falconry Experience. Stroll down the shaded streets of Middleburg and shop in the exclusive boutiques, then dine at thehistoric Red Fox Inn, favored by Jackie Kennedy.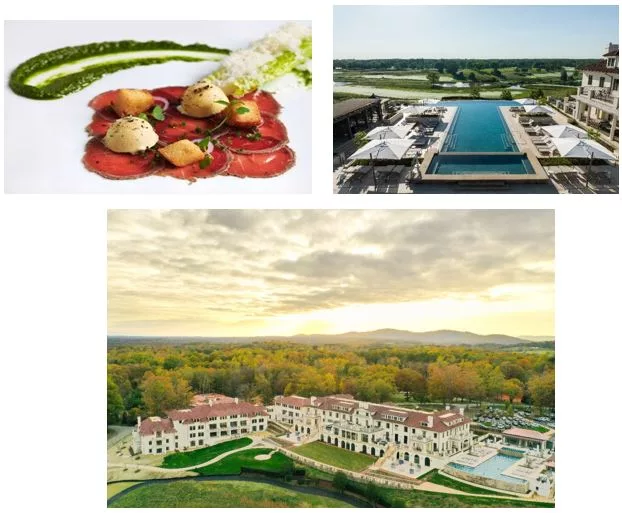 Depart for Charlottesville and Keswick Hall. Take the scenic route and stop for lunch at The Inn at Little Washington to enjoy Patrick O'Connell's inspired, three-starred Michelin cuisine, described by critics as 'so good it makes you cry.'After your meal, continue south towards the charming hamlet of Free Union where the elegant Waterperry Farm offers tours of their breathtaking botanical gardens.
Once you've settled in at Keswick,experience the legendary Full Cry Golf Course, designed by Pete Dye; lounge at the luxurious infinity-edged pool; play year-round tennis on courts featuring European Red Clay surfaces; or indulge in the latest advances in wellness, wrapped in the wonders of nature at Keswick Hall Spa.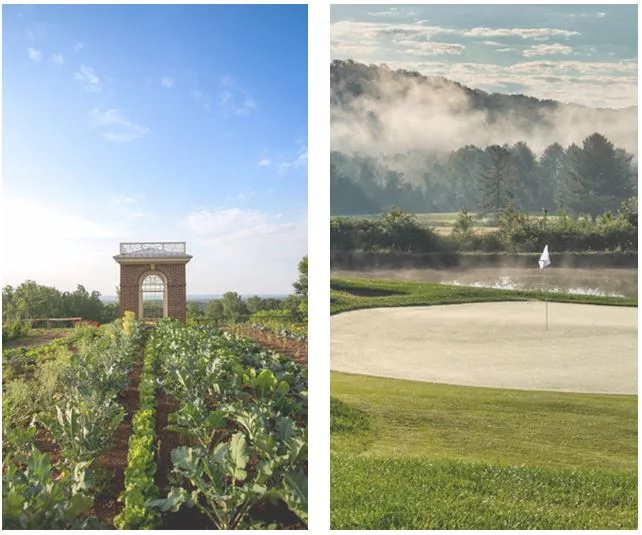 Spend your morning on Boars Head Resort's Birdwood Golf Course, Audubon-certified and theofficial home course of the University of Virginia.Afterwards, take a historical site tour of nearby Thomas Jefferson's Monticello, JamesMadison's Montpelier, or James Monroe's Highland. Find yourself in DowntownCharlottesville where you canexplore unique boutique shopsand admire local art. Finish the day back at Keswick Hall where you will be treated to exceptional fine-dining at Marigold by Jean-Georges.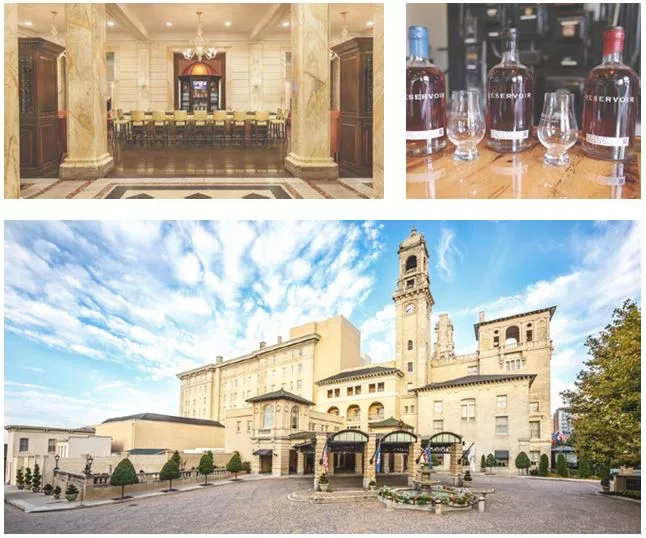 On to Richmond where The Jefferson Hotel waits to welcome you. Authentically opulent and eternallyrelevant, The Jefferson has provided guests with an extraordinary travel experience for more than acentury. Take a trip downtown to the Virginia Museum of Fine Arts for a personally curated tour of theirremarkable collection of more than 35,000 works of art, including their renowned collection of Fabergé.SavorthemomentwithTheJefferson'sSouthernAfternoonTea,underthemagnificentTiffany-stainedglass of their Palm Court lobby. Visit the tasting room at Reservoir Distillery and sip some of their award-winning aged bourbon. Discover the unique local boutiques along Cary Street. The culinary delights of Lemaireawait you back at The Jefferson before you retire for the night.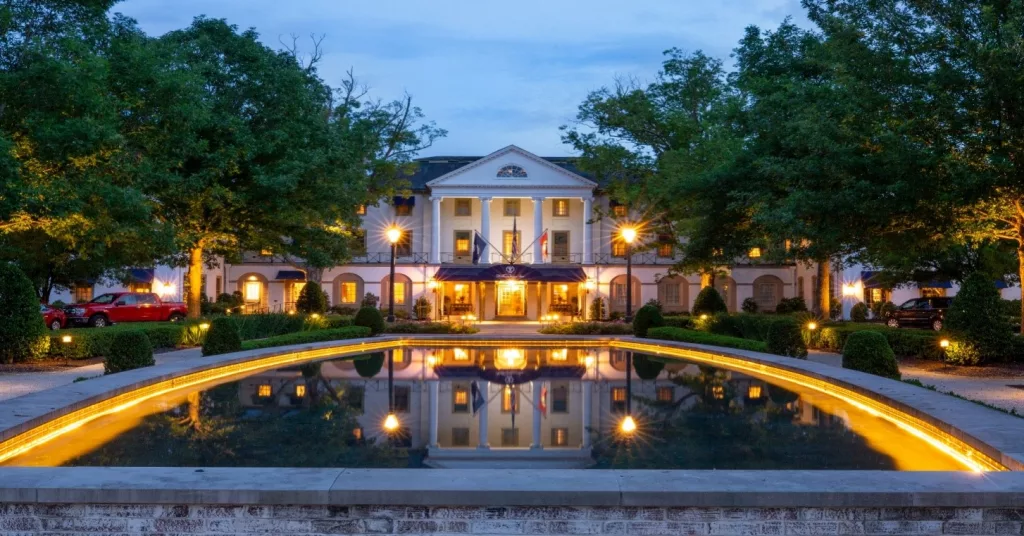 Williamsburg beckons. As one of the nation's top golf destinations, it boasts more than a dozen courses designed by some of the most notable architects. Experience the elegance and sophistication of the historic Williamsburg Inn, a Forbes Five-Star rated resort, and gain access to the Golden Horseshoe Golf Club to play five-star, club-quality courses without membership in an exclusive, colonial setting. Spend some time exploring Merchants Square, located adjacent to Colonial Williamsburg.The square offers a charming shopping and dining experience. The area is filled with unique boutiques, art galleries, and restaurants, providing visitors with a chance to indulge in local cuisine and find souvenirs and crafts.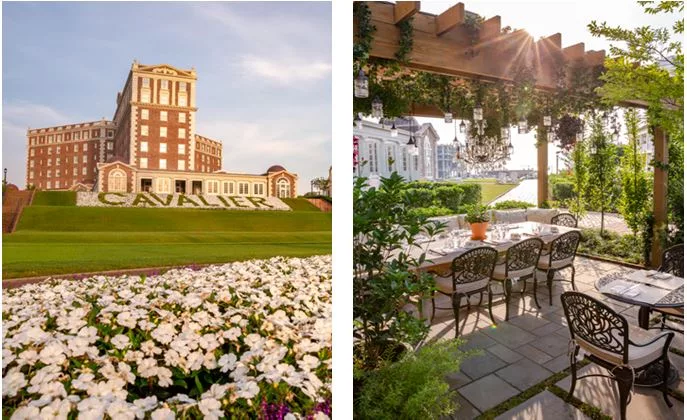 Last stop, Virginia Beach, home to The Historic Cavalier Resort and BeachClub, where U.S. presidents and celebrities stayed and played for nearly 100years. The iconic hotel has been reimagined and beautifully restored to itsoriginal grandeur, offering travelers all the elegance of yesterday, with thecomfort of today's modern amenities. Enjoy private access to the Oceanfront's most exclusive and contemporary beach club. Kayak with dolphins for an up-close-and-personal experience with some of the area's well-known locals. Letthe talented therapists at the on-site Seahill Spa work the kinks out of yourtired muscles, then dine on vibrant local fare at the sophisticated Becca. Wind down the day with a glass of bourbon from Tarnished Truth Distilling Co., thenation's only craft spirits distillery located inside a luxury hotel.