For those who can't decide between a moisturiser and a full-coverage foundation, a tinted moisturiser is the answer. The dual-tasking product flawlessly blends makeup and skincare to conceal flaws, brighten your complexion, protect you from the sun, increase moisture, and give you a healthy glow.
It is light on the skin and will not clog pores. The tint is just enough to give you a natural-looking glow for that sought no-makeup-makeup look. Unlike foundations, skin tints have less pigment allowing the skin to breath and pores not to get clogged.
1. HUDA BEAUTY GLOWISH MULTIDEW SKIN TINT
The formula is made from natural elements, such as Damascus Rose oil, Red Pepper Extract, and Squalene, and has been developed to include nourishing skincare compounds. To enhance your glow, this dewy skin tint has pearl infused ingredients. It's also fragrance-free, which is ideal for people with sensitive or inflamed skin.
The product has light to medium coverage with a dewy finish. It is ideal for dry to normal skin types. The formula is ultra-hydrating, boosts your skin radiance and melts in the skin like butter. It gives a reflective and shiny finish.
2. HOURGLASS ILLUSION HYALURONIC SKIN TINT
Hourglass Illusion Hyaluronic Skin Tint has a superior formula infused with advanced technology to promote the appearance of a smoother, firmer, and more youthful complexion. It is composed of Hyaluronan Complex; an advanced form of hyaluronic acid to plump fine lines and wrinkles, tighten sagging skin and promote a luminous glow. It also has UVA/UVB SPF15 and helps protect skin from the sun.
It is a medium coverage foundation as it hides most of skin imperfections like redness and uneven pigmentation, although it may not be effective for acne marks or dark circles. The product is not for oily skin types as it ultra-hydrates.
3. YVES SAINT LAURENT NU BARE LOOK TINT FOUNDATION
Nu Bare Look Skin Tint can be used as a tinted moisturiser or as a buildable lightweight foundation, all with a 90% skincare base formula. The 90 percent skincare base formula is infused with plant-based glycerine and hyaluronic acid for long-lasting hydration and moisturisation, as well as Marsh Mallow from the YSL Ourika Community Gardens, which is a crucial element with a soothing effect.
The product is all about enhancing not masking your skin, although it is super buildable. You can wear this alone for a sheer glow or layer with concealer for a diffused, flawless look.
4. CHANEL LES BEIGES WATER-FRESH TINT
Chanel's Les Beige Water-Fresh Tint is made of 75 percent water and has contains micro-droplets of encapsulated pigments that burst upon contact with the skin. The moisturizer consists of hydrating ingredients like tamarind seed extract for an extra boost of moisture. It is a bonus for anyone with as it promises to keep your complexion hydrated for eight hours.
It gives a light-to-medium coverage that moderately conceals blemishes and hyperpigmentation without seeming overdone. It helps overcome unevenness with a glowing wash without concealing your natural skin tone.
5. LAURA MERCIER TINTED MOISTURIZER NATURAL SKIN PERFECTOR
The brand ditched the parabens in favour of healthier components like macadamia and kukui seed oils, as well as tamarind seed extract, to keep your skin hydrated for longer. Antioxidants (a mix of vitamins C and E) were added to help protect your skin from environmental damage. While SPF has always been included in the mix, the level has been increased from 20 to 30 to protect your skin from free radicals and damaging UVA/UVB radiation.
This moisturizer gives a sheer to light dewy finish. It gives a fresh and youthful touch to your skin. It is ideal for normal to dry skin, but with the right amount of setting powder the oily skin can also match it up.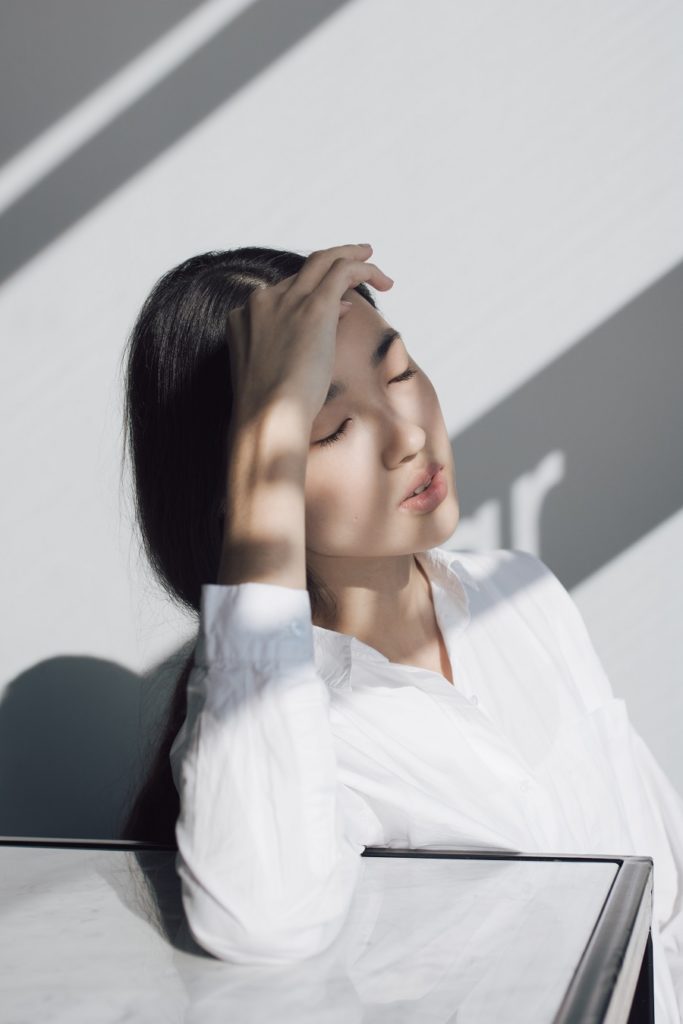 6. POSITIVE LIGHT TINTED MOISTURIZER BROAD SPECTRUM
The brand describes its moisturizer as "no-makeup makeup in a bottle." The SPF 20 is made up of chemical (homosalate) and mineral (titanium dioxide and zinc oxide) sunscreen components. The tinted moisturiser also contains vitamin E, as well as a soothing blend of lotus, gardenia, and white-water lily.
 It claims to soften the appearance of small lines and pores while providing light to medium coverage with a "naturally radiant" finish. The 24 shades are characterised as "flexible." It promises blurred skin, light to medium coverage, a luminous finish, and sun protection, along with a hydrating formula.
7. SAIE SLIP TINT DEWY TINTED MOISTURIZER
The product has Licorice for brightening, Sweet Pea and Hyaluronic Acid for moisture and Argan Oil for the dewiest vibes. It also has 100% mineral sunscreen which means great SPF protection.
It is a nice lightweight, dewy tinted SPF that evens out your skin and makes it look natural. It gives a dewy finish and gives the skin a hydrated glow that does not look greasy or oily.  It glides over skin and doesn't cling to any dry patches and really gives you that healthy, radiant glow.
8. FENTY BEAUTY EAZE DROP BLURRING SKIN TINT
Fenty Beauty, founded by Rihanna, has given the market a slew of star beauty products, with its skin tint being one of the most iconic. There are 25 various shades to choose from. Some of the notable ingredients included in this product are glycerine, which hydrates the skin, and dimethicone, which prevents moisture loss and imparts a wonderfully silky feeling onto the skin.
It dries down to a super matte finish, and is quite blurring over pores. It is a light-to-medium coverage product which does not give quite airbrushing but gives you a soft-focus look. It is a must have for oily to combination skin type, as it is lightweight and builds up a glowing look.
9. NARS PURE RADIANT TINTED MOISTURIZER
The Nars Pure Radiant Tinted Moisturizer has a unique texture that works for ALL Skin Types. The formula is designed to be buildable, rich in antioxidants and packed with ingredients like French Polynesian kopara to hydrate and condition It is a lightweight tinted moisturizer that hydrates and smooths skin while brightening with vitamin C. It gives a great UV-A and UV-B protection as it comes with SPF 30 PA+++ .
It provides light to medium coverage that can be built up, making it great for individuals working with skin pigmentation while being non-cakey. It also stays for a long time like 8 hours before you notice it being a bit glowish. It would balance out your complexion, provide some coverage, and give your skin a great, finished appearance.
10. ILIA'S SUPER SERUM SKIN TINT SPF 40
ILIA's Super Serum Skin Tint SPF 40, a foundation-suncare hybrid that comes in 18 shades and features a fancy form of zinc oxide for broad-spectrum SPF 40 protection. This product is said to be skin treatment as well as makeup. This is because it contains niacinamide, a kind of vitamin B3 that is proven to heal breakouts and congestion, as well as plant-based squalane, one of the most moisturising and non-comedogenic oils. This product also contains two types of hyaluronic acid, which aid to hydrate the skin and smooth out fine lines and wrinkles.
It gives a light to medium coverage and is your go to solution for summer days. It's not only light and beneficial for your skin, but it also protects your skin from further damage and looks great on all skin tones. It is a touch on the costly side, but a little goes a long way. When you think about it, you're receiving a foundation, serum, and sunscreen in one package. However, if you have really oily skin, this may not be the best option for you. I'd strongly advise my normal and dry-skinned friends to give it a try.
If you don't want something extra nor do you want to have something ordinary, Skin Tint Moisturisers are your saviour. Once you start using it there's no going back, refer to this blog and choose your desirable product.