The picturesque Greek island of Mykonos has long been one of the most desirable destinations in the Mediterranean. The Myconian Villa Collection is an inextricable part of Mykonos' hospitality history having been built from ground up by George Daktylides, a pioneering hotelier of the island.
Nestled into the hillside above Elia Bay, the 5-star Villa Collection is a uniquely luxurious resort concept. The essence of Myconian beauty and lifestyle runs like a blue thread through a constellation of exceptionally spacious suites and rooms, while superb villas offer the discreet yet unbounded opulence of a private house on Mykonos, complemented by personalised 5-star service round the clock.
Staying at the Villa Collection, you'll enjoy immediate proximity to the beach at Elia that true connoisseurs have come to know as one of the island's most beautiful beaches. The panoramic views from the sundeck with its spectacular saltwater infinity pool are an experience in themselves. You can indulge in exceptional spa treatments, savour epicurean meals, work out at the gym, then turn to the guest services to explore anything further afield.
Leaning into the mountain, the terraced villas have uninterrupted views of the Aegean Sea, culminating in a 360-degree panorama on the vast entertainment deck with its cool bar, epicurean restaurant and saltwater infinity pool. Magnificent interiors offset the local vernacular with contemporary design, investing sophistication and comfort in every detail. They combine elegance, every attention to individual comforts and 24-hour service, with the pleasures of summer living on vast scenic verandahs, complete with private Jacuzzis or saltwater infinity pools. Service of the highest standard affords a sense of effortless luxury and ease, as you move from the unparalleled comforts of your room to poolside pleasures, the world-class Thalasso spa, or simply venture down to the fine sand beach where parasols stand to attention over private loungers.
Available in one- and two-bedroom constellations, as well as the flexibility of adjacent suites on request, this option is ideally suited for couples who desire an abundance of space, or for families and friends traveling as a group.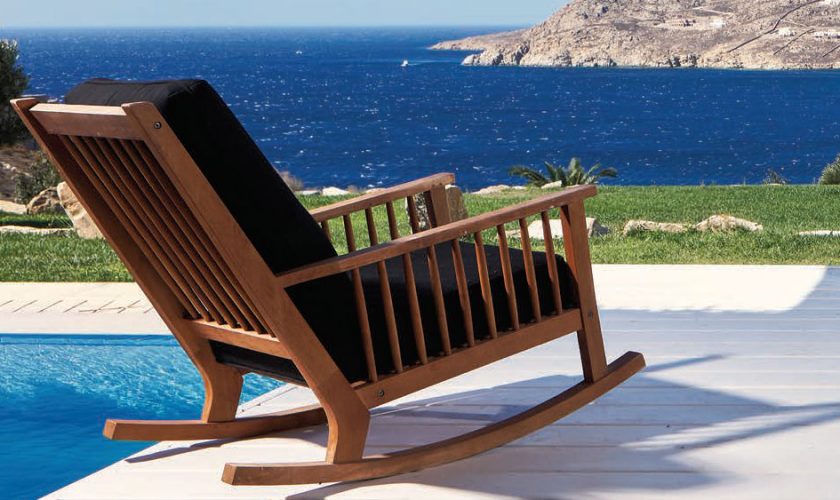 Myconian Villa Collection Becomes Part of the Legend Collection, the Highest Tier of Preferred Hotels & Resorts.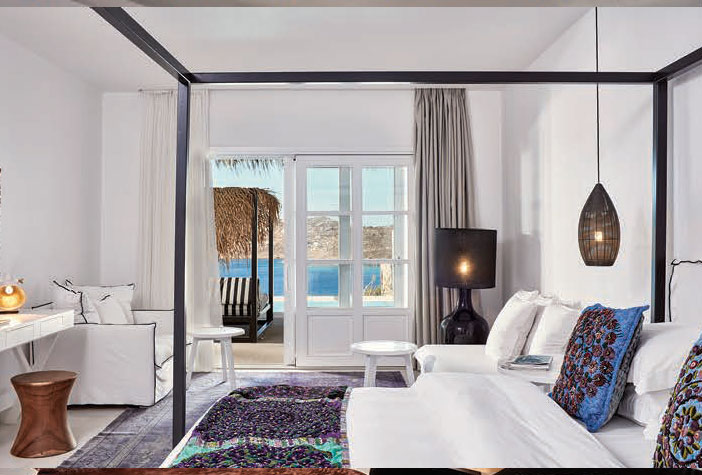 The 5-star Myconian Villa Collection is now part of the topmost tier of Preferred Hotels & Resorts. After less than two years as a member of the prestigious L.V.X. Collection, it has been elevated to the Legend Collection, which is reserved for a select few properties across the globe that offer remarkable facilities, exemplary personal service and outstanding amenities. It is the only property in Greece to achieve Legend status and one of just five Legend Collection properties in the Mediterranean