More than just a hobby, travelling is an experience you need to have, to meet yourself. Travel to a familiar location to find home, or explore unknown territory for an adventure of a lifetime, whatever your style, travelling only expand your horizons. This is why wanderlust is one of the most popular hobbies.
However, in the recent past, the world has undergone multiple changes we are on the other side of 2022 now, and while it might seem that things are getting back to normalcy, some things have changed for the better. Even, the travel industry underwent multiple changes.
There is much to look forward to, in the global tourism and hospitality industry after the pandemic. Especially when it comes to luxury travel destinations and luxury travel trends, and these trends are here to stay. The cruise planners have seen a spike in European travel, and it has been reaching pre-pandemic levels, a good for the travel industry altogether.
The Luxury Collection dives in to understand the fast-changing trends of the luxury travel industry. You can compare notes to check if you are indeed following the trends.
Health, wellness, and security remain a priority
The pandemic scare has ensured that the first and most important aspect of deciding a destination for your next vacation is your safety, the health precautions at the destination and other aspects pertaining to your health. Backpackers across the globe, while enthusiastic to travel more, are ensuring that their safety and health still remain their first priority when deciding on their next trip.
This trend has seen an increase in the loyalty of customers towards known destinations and brands that they have trusted for years. The prioritization of wellness in travel plans has people focused on trips that encourage self-improvement. Wellness retreats have become a hot destination for 2022.
Keep your Travel Advisor on speed dial!
The bygone year has been a fruitful one for the travel advisors and the travel agents, as they have become a necessary part of planning all of your vacations moving forward. Even if you're returning to a beloved destination, like Paris, your travel guide can help you experience the place in a whole new light. Exploring a destination as a localite would, visiting less popular tourist attraction spots had already become popular in 2020, and you are now at liberty to explore a host of new and unique experiences that have now become integral to your itinerary.
Especially with the ever-changing restrictions and travel rules post-pandemic, it is almost impossible to navigate without being updated by your trip advisor. Working with a good travel agent always ensures a hassle-free trip filled with memories worth cherishing, that you might have, otherwise missed out on.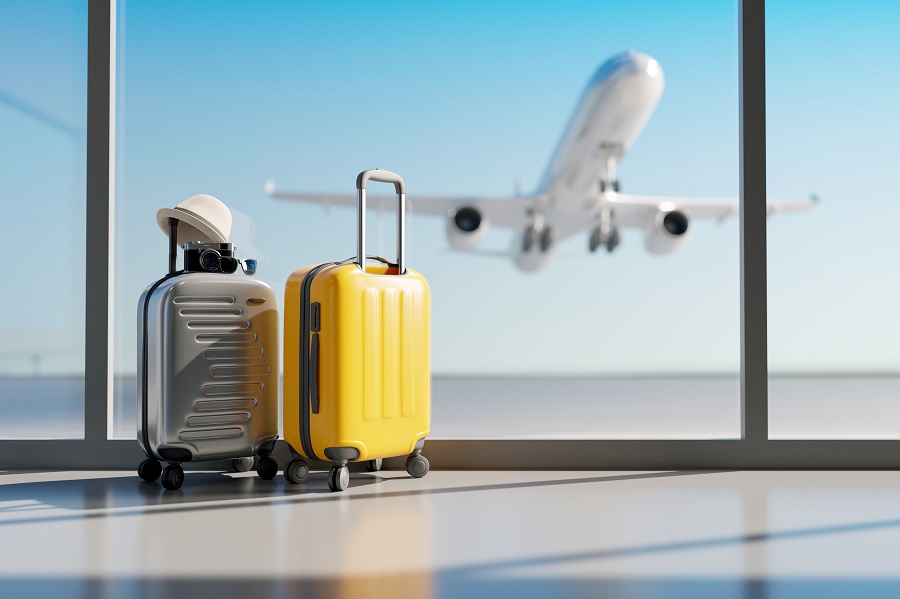 Support the local tourism and market
People had taken great efforts to support small businesses and local markets during the trying times, and that was also translated into the tourism industry enhancing the local tourism experience.
Many tourists, still continue to support boutique-style, local businesses even when they are travelling internationally. This lets them experience the local flavours of the location and gives them the localite experience. The tourism industry had to suffer massively during the pandemic, and travellers have been looking for ways to help the best to help. The old trend of giving back to the place you're visiting has revived itself during the pandemic where supporting local businesses and boutique hotels while vacationing is the simplest way you can give back and support the local economy to get back on its feet.
This experience will give you the most out of your stay as these local places most often provide you with unique, one-of-a-kind experiences that you could have just as easily lost.
Travel for the experience rather than the location
Travel plans today focus not on the different locations, but on the experiences that come along with the trip. Instead of hopping many locations in a short span, people are now getting accustomed to exploring the local areas of a particular destination for a longer time in order to avoid having to deal with crossing multiple borders with varying restrictions.
Self-cultivation, self-learning, and finding oneself had become an important part of the quality time-spending during the pandemic. These explorations were being experienced for the first time, and the trend has also led to a change in the travel patterns as well. These trips are based on the kind of immersive experience associated with them, and that includes ancestral tours, culinary tours, music tours, garden tours, hiking and biking tours, and art tours.
Tick-off the bucket-list destinations one at a time
After witnessing the impact of the pandemic, we realised that there is no meaning in putting off things for the future because the future is highly volatile and incredible. Many travel enthusiasts realised that there is no time like today to be able to tick off dream destinations from their bucket list, and hence, many of us began the trends of work-ation and started ticking off destinations from the bucket list.
The nostalgic trips, ancestral trips and vacations at places of emotional significance have also increased in the last two years.
Celebrate small and big occasions with family
As we realised that time is fleeting, and the most important thing in life is the people we have earned along the way, spending time with loved ones became a priority. Travelling with friends and extended family began taking precedence and multi-generational private tours have become a hot favourite among regular travellers.
After being cooped up for two whole years, Globetrotters are going all out with glamorous getaways to celebrate special occasions like birthdays and anniversaries bringing extended families at one luxurious location. Following the trends of micro-weddings, delayed honeymoons are anticipated to be more luxurious than ever.
Explore hidden gems over already popular tourist spots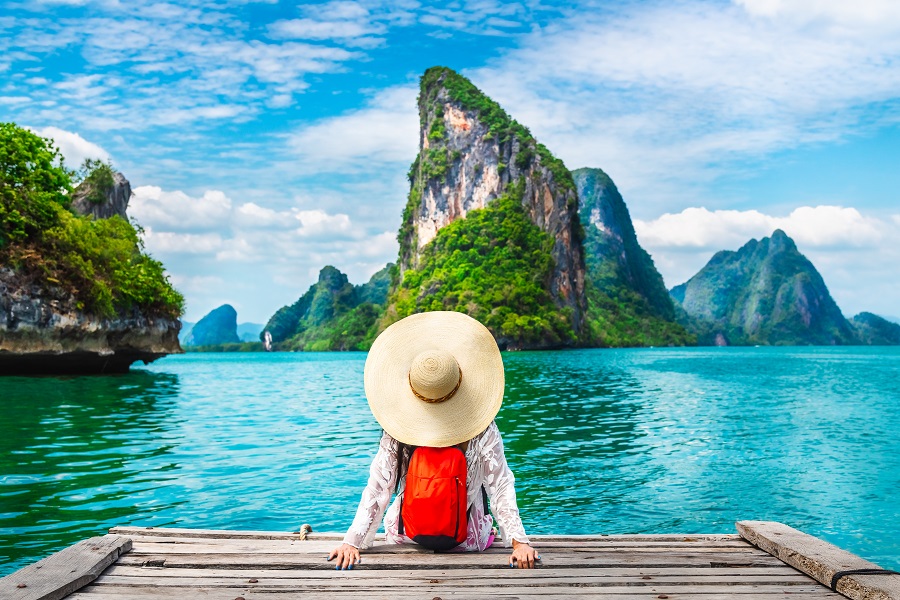 Popular tourist destinations like Paris, Venice, Santorini, and Las Vegas took a back seat during the pandemic, to avoid crowds and people were more interested in exploring other nearby locations that are just as beautiful and just as enriching if not more. While these popular destinations are still in much demand, and extremely popular, luxury travellers are seeking the more off-beat destinations to be able to explore more of the world's hidden treasures.
This might require a little bit of research and to find a truly virgin destination but it is definitely worth all the time invested in finding just the right location for your sensibilities.
Explore local destinations with luxury train rides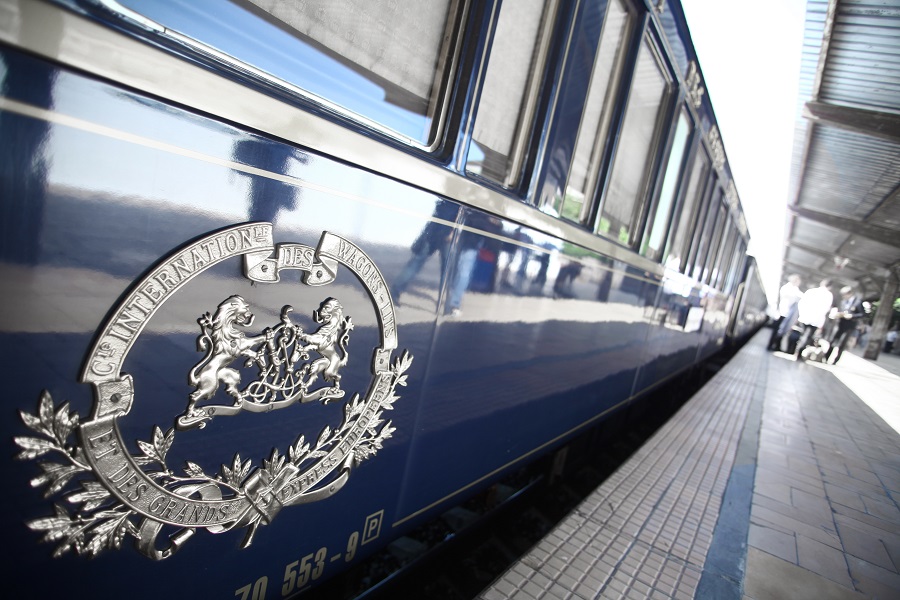 The restricted travel options in the last couple of years have promoted travelling locally like never before. Local travel destinations were made desirable thanks to the elegant five-star travel experience on wheels. The luxury train experience has always been available but was brought to the limelight again, during the pandemic. The Vistadome coach between Mangalore and Bangalore was introduced in the second half of 2021, which is a fine luxury travel experience you wouldn't want to miss out on.
The Deccan Odyssey, Maharajas' Express, The Golden Chariot, Royal Rajasthan on Wheels and Palace on Wheels are some other well-known luxury trains that you shouldn't miss out on. This trend is not limited only to India, even European countries have seen a high demand for five-star rail journeys. Private train cars, more personalized service, better dining options, all that and more, have all made travelling by trains in 2022 cool again, especially since you are able to avoid all the tedious check-in processes at the airport.
The travel industry might have suffered a lot in the last two years, but there is no time like the present to explore the world around you. So, what kind of trip are you planning for yourself next?!