Wear the look of love
It's time to escape the frenzy and slow the pace. Quieten the chaos and take a breath. Trade the endless chatter of the city for the gentle, idyllic tempo of country life. Bright lights and loud noises turn to rolling landscapes and soft, peaceful sounds. We're headed to the Italian countryside where life moves slow and there's perfection at every turn. Welcome to the KIKO MILANO Charming Escape Collection, embracing the true spirit of rural life.
Inspired by the beauty of nature's canvas and enriched with simple, ingredients drawn from the Italian campagna, the KIKO MILANO Charming Escape Collection line-up combines timeless style with modern, high-performance formulations. Skincare products contain extracts of nature's greatest heroes; grape, honey, olives and aromatic herbs gently soothe tired skin, while a palette of earthy tones come to life for face, lips and eyes. Packaging is drawn straight from the ornate décor of an Italian villa, with an antique wallpaper effect that will stand out in any beauty bag.
It's time to rest, relax and revitalise. Explore the collection and watch as your true beauty shines through.
Hydrating Serum Foundation – INR 2,390/-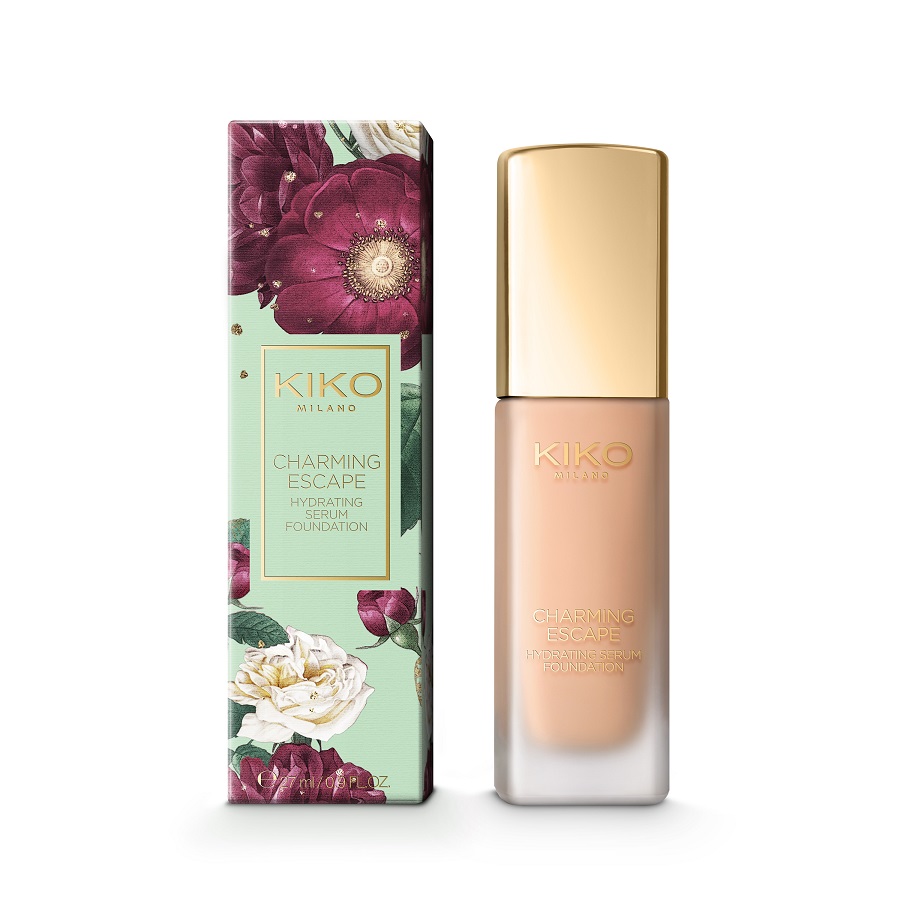 Layer on Hydrating Serum Foundation, the product that will feel like a salve to your skin. Packed with hydrating properties, it's enriched with the finest crop of natural Italian ingredients, combining extract from apple, lemon, grape and bran. The liquid formula builds, meaning you can use as much or as little as you like, and leaves a matte finish that will stay in place even if you decide to go exploring.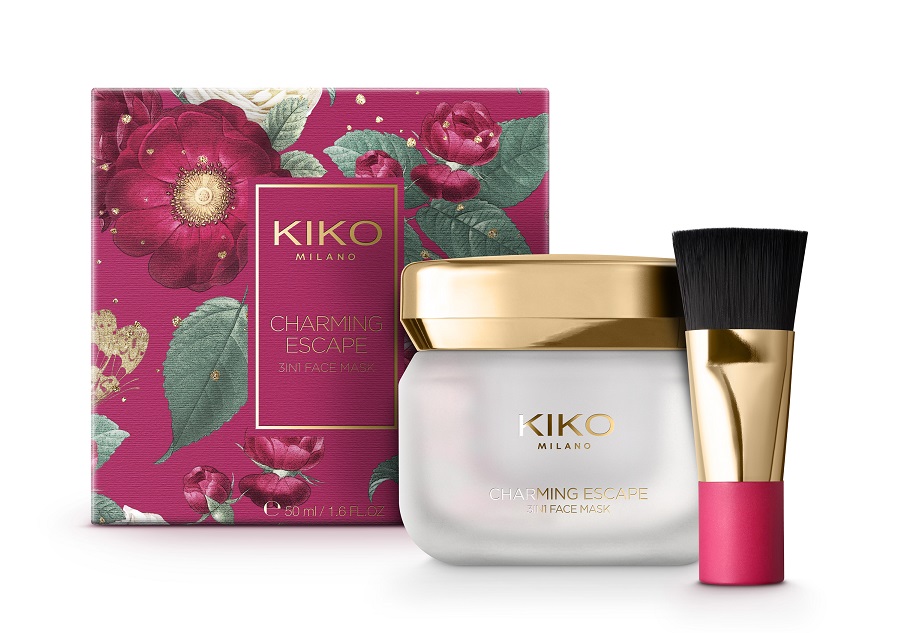 The first step is to nourish and treat your complexion. Create your own countryside spa ritual using the 3-in-1 Face Mask, applying generously to your face and neck using the brush provided. Relax and let the multi-tasking paste formula work its magic, acting as a cleanser, mask and scrub.
Watery Blurring Primer – INR 1,590/-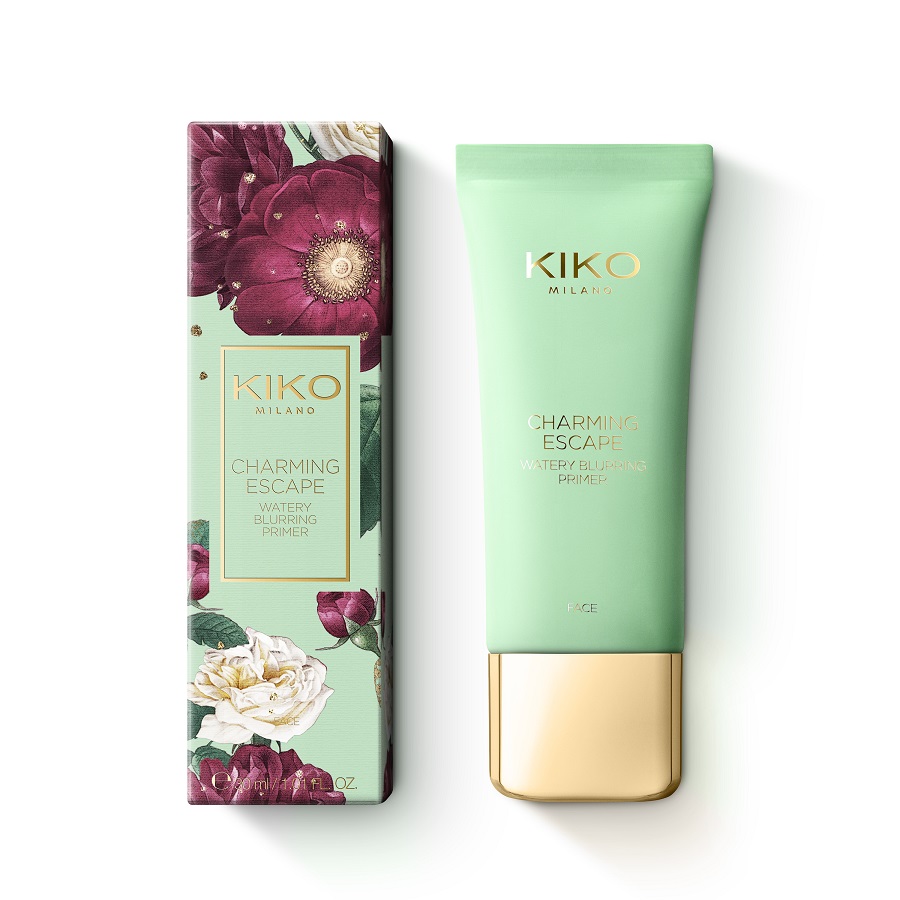 WELL, YOU'RE GLOWING… Start by creating the perfect base using the Charming Escape Watery Blurring Primer to blur imperfections, boost radiance and create a hydrating effect. Infused with sage and scented with oat milk and jasmine, it will act as a hydrating primer. Its fresh touch and gel texture will glide on effortlessly and help to blur imperfections
Radiant Skin Serum – INR 1,850/-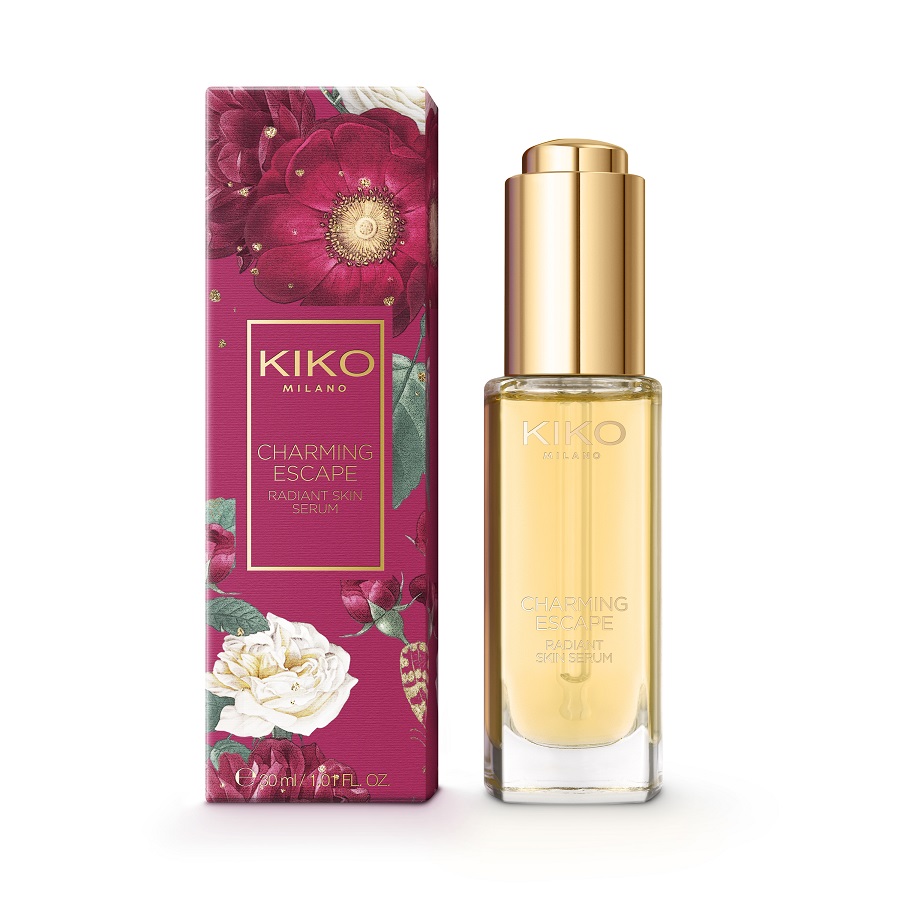 Reach for all new Radiant Skin Serum, your secret weapon for skin recovery. Containing extract of red vine leaves and vineyard seed oil, it's designed to help nourish and hydrate your skin, leaving it feeling rested and radiant.
Crystal Glass Lip Gloss – INR 1,250/-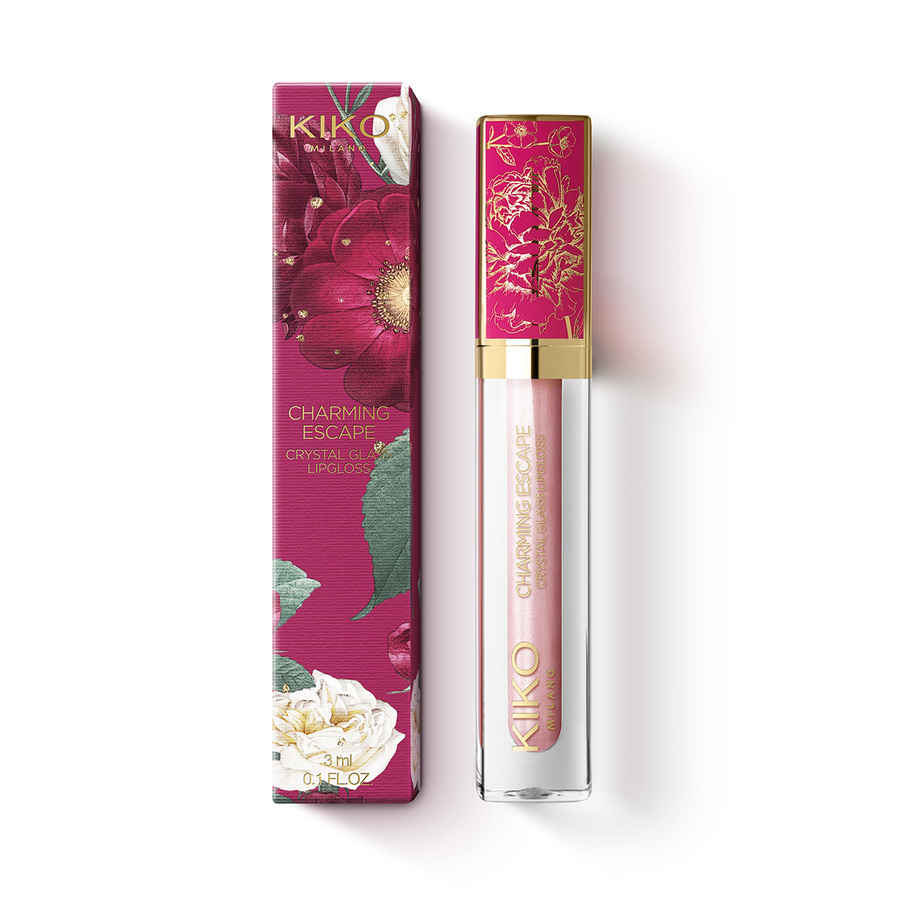 Give your lips a wonderful and radiant mirror effect. It's rose-scented, creamy and weightless formula blends perfectly onto the lips. Finish with a slick of Crystal Glass Lipgloss to boost the colour even further.
Silky Bronzer – INR 2,250/-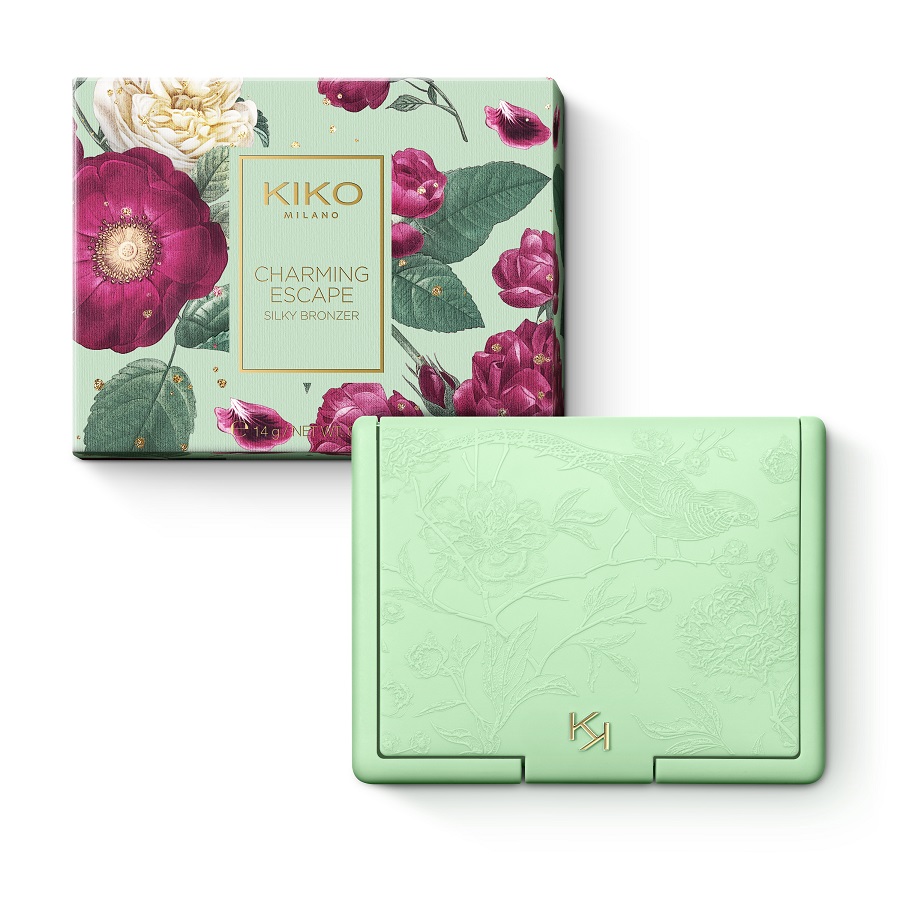 it's time to bring a little colour to your face for a rosy outdoor radiance. Begin by maintaining the last of your summer tan by applying rose scented Silky Bronzer to the temples, nose and lower cheekbones – all the places that will be touched by glorious autumnal sun.
Maxi Eyeshadow Palette – INR 3,390/-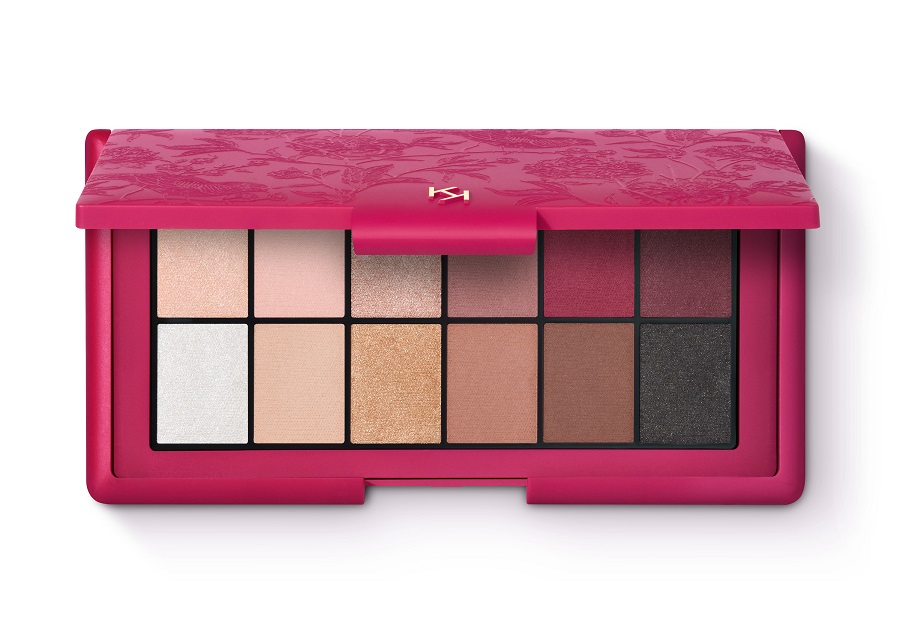 It's time to create a gaze that's impossible to avoid with sensual nude shades that playfully contrast with your own eye colour. Select your colours from the Maxi Eyeshadow Palette, with 12 shades to choose from. Start with a wash of the softest floral pink influenced by the wild beauty of forest plants. Enhance your gaze with a look inspired by the beauty of the Italian countryside
All Day Lasting Click Mascara – INR 1,490/-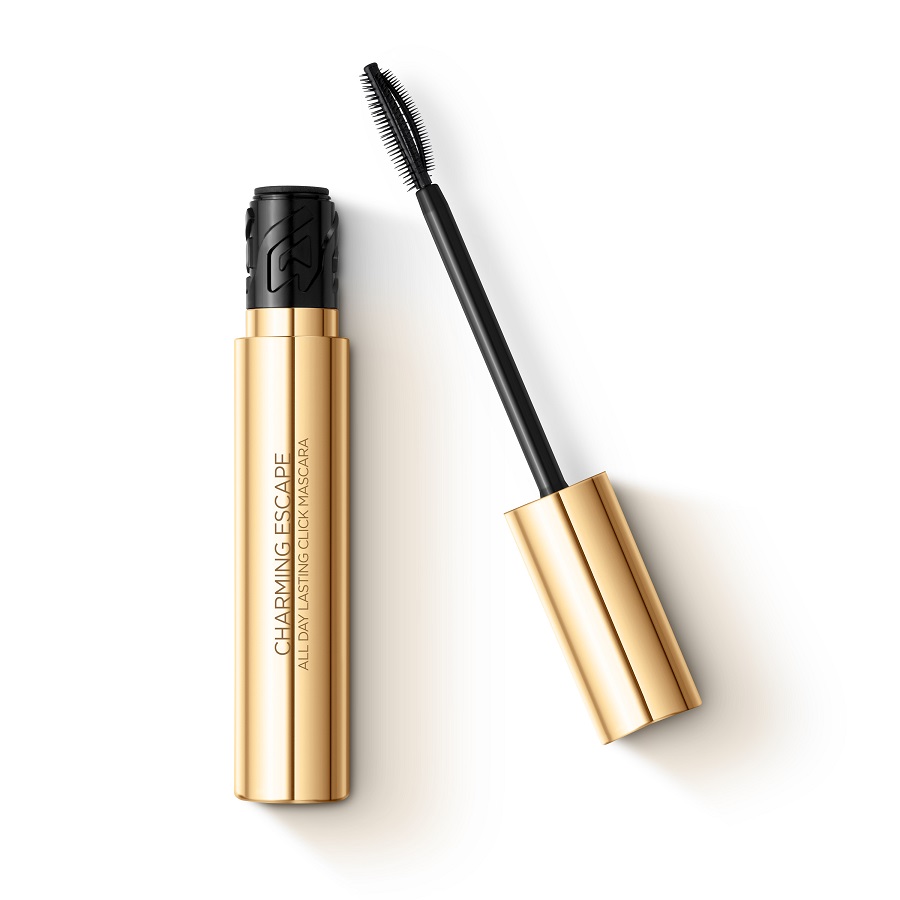 Give volume to your lashes, with Charming Escape All Day Lasting Click Mascara, comes with a long lasting, 24 hour formula, you'll create a look that truly heightens your look.
Bold & Micro Lasting Eyeliner – INR 1,250/-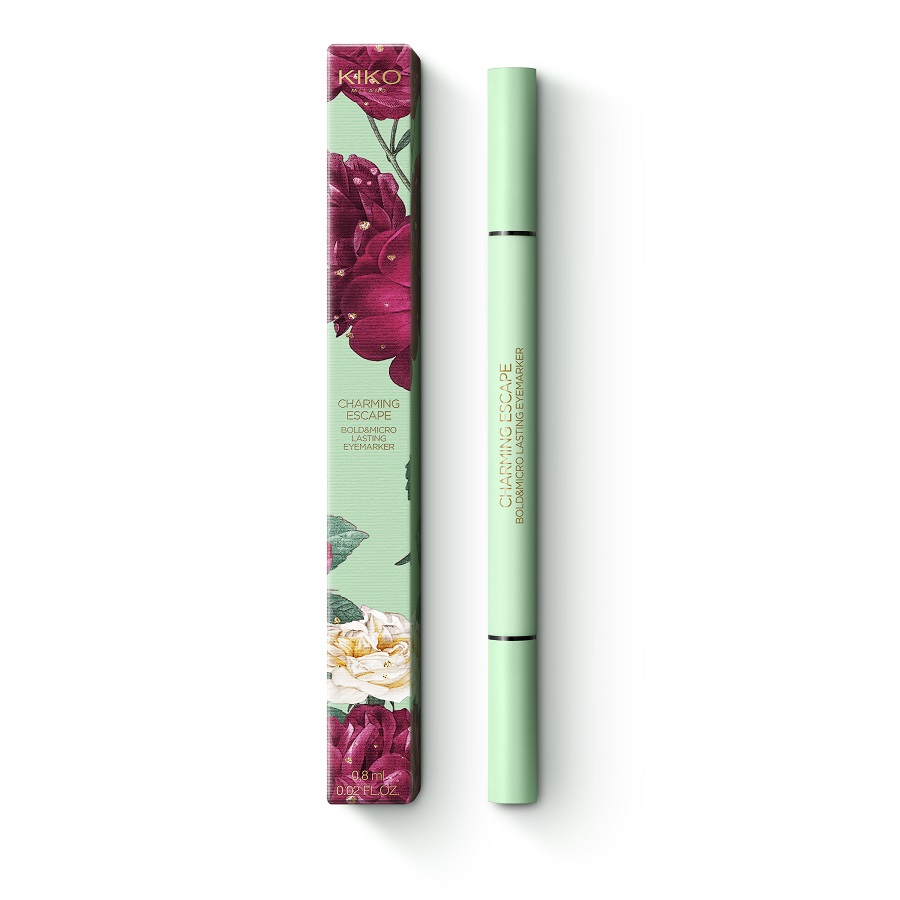 Add a flick of all new Bold & Micro Lasting Eyeliner, choosing either the slim or wide tip to suit your look
Luxurious Matte Lipstick – INR 1,350/-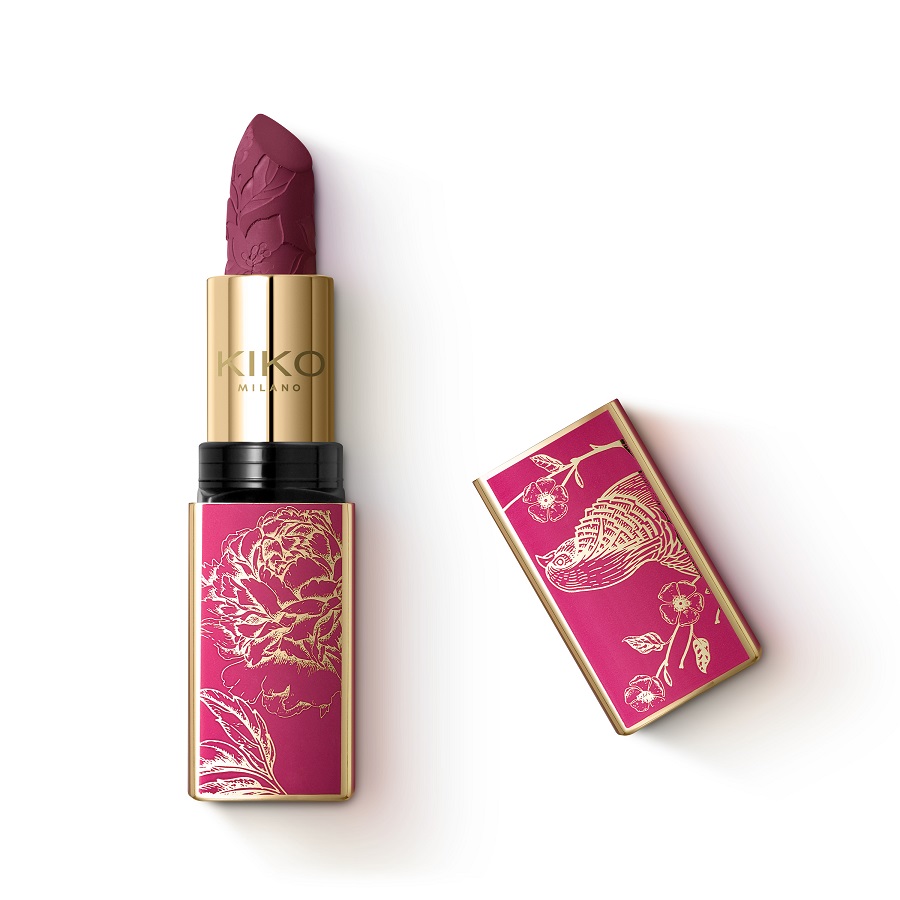 Get lost in theLuxurious Matte Lipstick to take full advantage of its intense, matte texture that sits comfortably on the lips. Gently scented with orange blossom and infused with Italian olive oil to glide on and create a comfortable finish with a new custom bullet shape that hugs the curve of your lips for easy application. Confidently build two coats of colour with the rich, comfortable formula staying in place without dryness.
Pearls of Light Hair & Body Oil – INR 1,750/-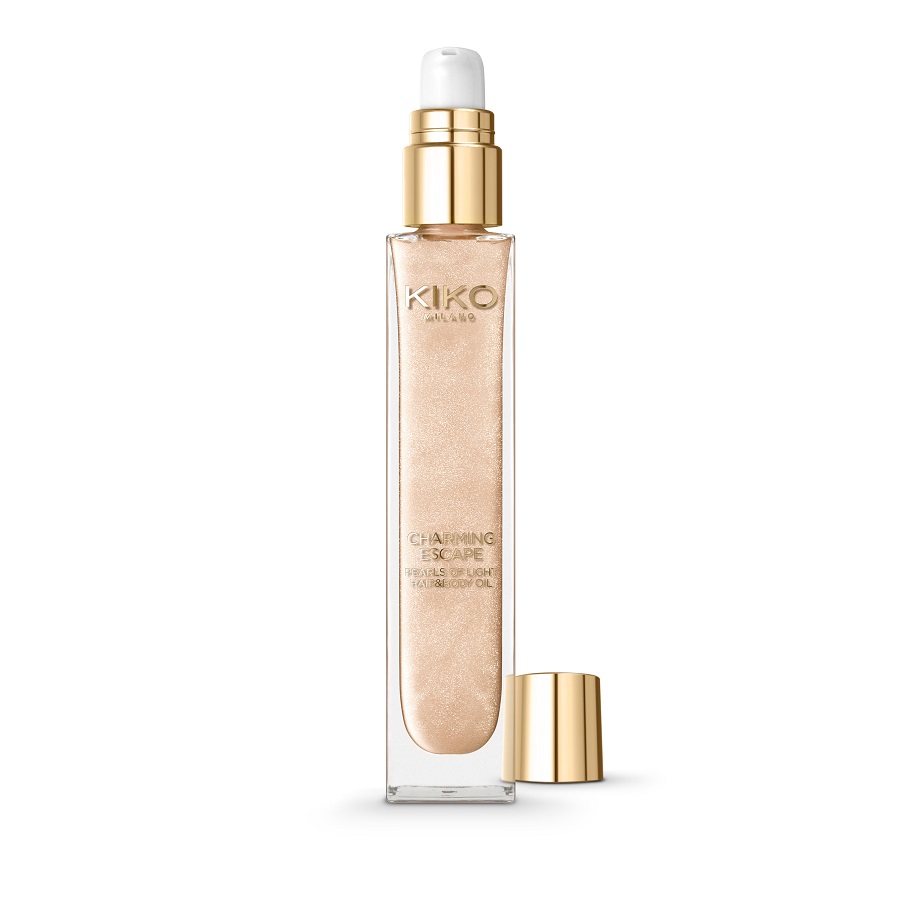 The final touch is a spritz of Pearls of Light Hair & Body Oil, a luminous finish dry oil that will not only nourish skin but lightly shimmer when applied to your hair. It'll look beautiful in the soft sunlight and really finish your look.