Ferrari is well known for making evocative supercars filled to the brim with charisma and power while bristling with the latest technology that a road car can muster. However the latest Ferrari to land in India is probably one of the last of its kind and represents an era gone by.
The 812 GTS in essence is a roofless 812 Superfast and in the process gains a lot more while losing the roof. The significance of this car is huge for both as a supercar and as a Ferrari. It would probably be one of the last Ferrari supercars to have the iconic naturally aspirated V12 while it is also the first "V12 spider" (convertible in Ferrari speak) in 50 years. The V12 Ferrari is the holy-grail and the spider version is even more collectible along with being much rarer. Ferrari has only made 4 limited edition V12 spiders before this hence you can imagine the 812 GTS values similarly increasing in value over the years.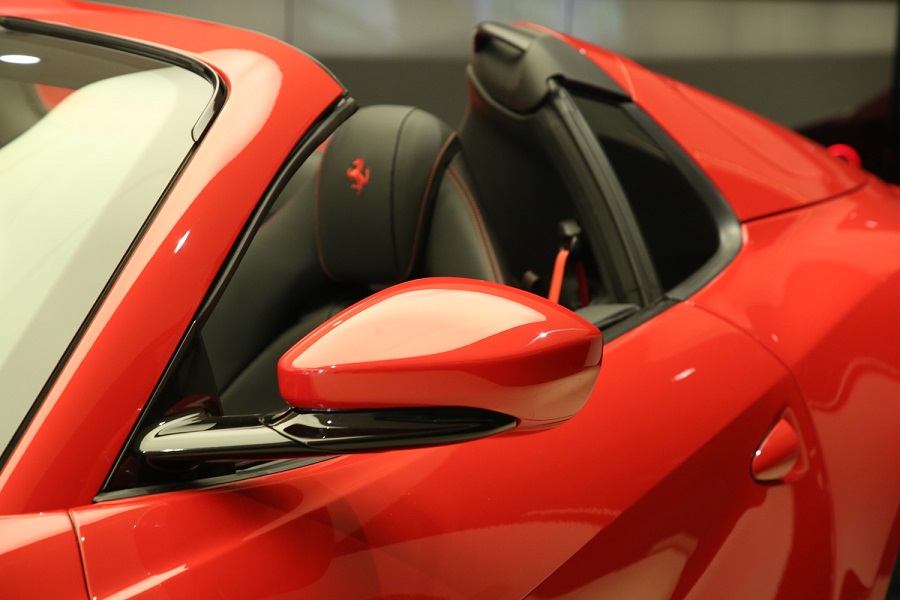 This GTS is amongst the few cars to hit Asia with the numbers being so low that you can count with your fingers. Brought in by Select Cars Ferrari in New Delhi, the 812 GTS has a 789 bhp V12 which revs to 9,000 rpm but more importantly you can hear that engine better thanks to a foldable hardtop which shuts in just 14 seconds. You can even drop the roof while driving (up-to speeds of 45km/h).
We had a preview of this stunning creation and in the flesh the 812 GTS looks even more stunning with the roof being taken off only adding to its presence. The most notable design feature of the GTS is the two buttresses which make it stand from the 812 Superfast coupe. It looks even more purposeful and has a design flair which harks back to the old-school classic Ferrari GT convertible.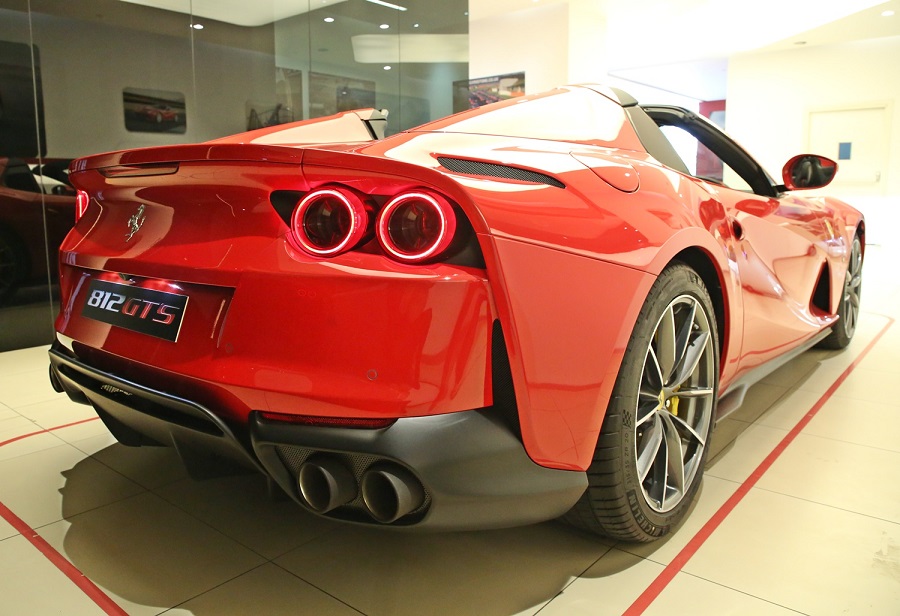 You cannot put a price on this car since the 812 GTS is surely destined for collector status and with any Ferrari, you can spec it up with many options including lashings of carbon-fiber everywhere. That said this particular example is Rs 6cr while another heavily optioned example is also coming soon which is even more expensive. However no doubt the 812 GTS is Ferrari cherry picking the best ingredients and putting them all in. Let's savor these cars for as long as we can!