#1 U.S. Brow Brand now at Phoenix Palladium, Mumbai
After delighting the Capital region's beauty enthusiasts, House of Beauty set in motion Mumbai's first Anastasia Beverly Hills store in Phoenix Palladium, Senapati Bapat Marg, Lower Parel, Mumbai.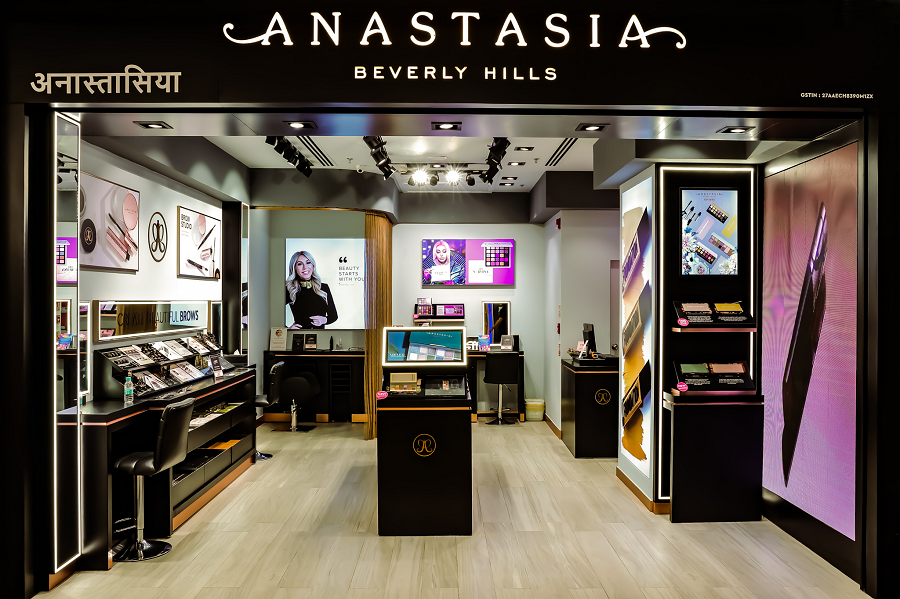 Anastasia Beverly Hills (ABH) is the #1 Brow Brand* delivery iconic Make-up and Brow products. It is one of the fastest-growing beauty brands in the global beauty industry and has received a breath-taking response from all over the globe including India. Its first flagship store in Delhi rose to the top of the list of the most well-liked premium cosmetics brands in a short span. After achieving a successful and overwhelming response from the customers in Delhi, HOB launched Anastasia Beverly Hills' second store in Mumbai.
The ABH Store aims to magnify the customer's experience with special workshops and events and make the product directly available to the people in Mumbai at their exclusive boutique and brow salon.
With the new in-store experience, the customers will now be able to avail the ABH's Five Step Signature Brow service at their spectacular Brow Bar. The service involves a detailed 5-step Brow routine which takes about 20 minutes to complete by the Brow expert at the store.
With the idea that brows should be shaped according to an individual's bone structure, the brands CEO & Founder, Anastasia Soare developed her line of award-winning brow products and signature Patented Golden Ratio® Eyebrow Shaping Method which will also be offered at the store.
Elated to announce the new location, Ms. Sanjali Giri, Vice President – International Brands & Retail, House of Beauty says, " I am extremely thrilled to finally bring the experience of Anastasia Beverly Hills to the amazing people of Mumbai. With its 1st boutique in Phoenix Palladium, we are here to provide ABH lovers- education, artistry & a true brand experience through its beautiful product portfolio and expert service. This is yet another step towards bringing the brand's mantra "Beauty is about balance, not perfection" to our consumers and provide them with the right artistry education."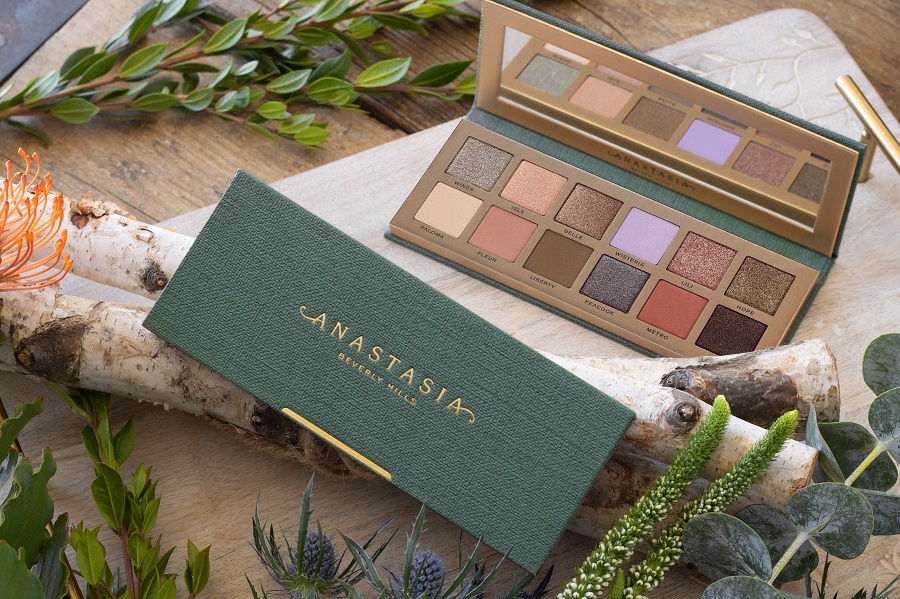 Anastasia Beverly Hills represents the exquisite, the glamourous, and the aspirational leading global brand of high-end cosmetics, thus, browsing products is simply one part of your purchasing experience at the store. Customers get the chance to explore and have fun with makeup, thanks to the different make-up services available, as well as the chance to play, engage with the artists learn from them, and indulge in many of them.
ABH is founded by beauty pioneer, creative visionary, and powerhouse entrepreneur Anastasia Soare who is the driving force behind Anastasia Beverly Hills. Our assortment is available on ABH exclusive stores in Delhi NCR, Boddess.com, Sephora online and offline stores, Nykaa.com, SS Beauty and Myntra.
Store Address: Unit No. F-15, FF, Phoenix Palladium Mall, Senapati Bapat Marg, Lower Parel, Mumbai – 400 013
Opening Date: 1st October2022
Operation Hours: 10 AM – 10 PM
About Anastasia Beverly Hills:
Anastasia Beverly Hills was founded on Anastasia Soare's unique application of the Golden Ratio in creating balance and harmony. Inspired by the ancient principles of Divine Proportion, Soare developed the patented Golden Ratio Eyebrow Shaping Method and patent-pending Golden Ratio Contouring Method to enhance and accentuate each individual's unique facial features. These timeless pillars of aesthetic proportion are behind every aspect of the brand — from the core Brow collection and signature services to the cult-classic Contour line and new color makeup launches. As a leading beauty innovator for over two decades, Anastasia Beverly Hills is at the forefront of industry trends while remaining true to its core.
About House of Beauty:
House of Beauty™ (HOB) is a fast growing, rapidly expanding Beauty and Wellness Specialist Company, focusing on launching International and Cult Celebrity beauty brands via various platforms across India and enabling the brands to penetrate into the Indian market. House of Beauty™ asserts itself as a Brand building platform aligning to Brand Strategy and establishing International brands in India via Aspirational Distribution, Omi Channel Marketing, Investment in Branding, Retail Distribution, Digital Marketing, Education, Training, Local Operations, E- Commerce and other channels. The company has provided customers with a premium multi brand beauty shopping platform Boddess.com. With Boddess experiential retail stores coming soon, House of Beauty™ is set to provide customers with a very exciting, experiential beauty and wellness experience powered by Digital beauty, Beauty Experts, Skin Experts and Beauty Education Specialists presenting highly individualized and personalized beauty, skincare, make up solution to customers